Full-service brand agency

Thoughtful and creative brand experiences
Get Ready to Fall in Love with Your Brand
A new business, a side-hustle, non-profit, event; it is a tremendous moment when you take that brave first step forward with your dream and declare it to the world.
We have experienced the excitement of that very first step in our own business and in our work with many entrepreneurs and social enterprises.
We are here help you take the next step on your journey.
With decades of experience creating solutions for clients including logos, full brand identity, marketing collateral, social media design, our approach is an alchemy of research, experience, and intuition. Our brand design formula begins with your company goals and an analysis of your ideal client and your competition.
We know it isn't enough to have a pretty design. Your logo and brand are meaningless fluff if they don't connect you to your customer and audience.
When your brand is more than just a pretty face, you can move forward with confidence knowing you are in the right space and reaching the right people.
Wouldn't you love to feel confident and proud of your brand? 
When your brand visuals, message, and marketing match the vision you have for your endeavour – well, it gives you the tingles.
Are you ready for that confidence? Let us be your guide and let your dreams take flight.

A brand story that incorporates color, typography, message, and imagery to connect with your ideal audience.
Feel proud and confident.
01
We begin with a discovery call. Our design process begins with YOU. Your goals, vision, and audience are the things that drive the design direction.
02
Our brand design formula begins with your objectives. We research your desired audience, competition, and environment.
03
We apply strategy and creativity to create design mockups for discussion. Our team will modify and refine your selected design with your feedback.
04
We help you launch a brand that both you and your customers will love.

Brand | Collateral | Web | Social
You don't know what you don't know.  You aren't a professional brand designer. We get that. We aren't going to bog you down with dizzying list of items and techy terms and a thousand decisions.
We will give you everything you need to move confidently forward, no matter what stage you are in.
Are you ready to start your entrepreneurial journey? Let us help you set the foundation for your business. Together, we will dive into your ideal customer and create a logo, brand and messaging that both you and your customers will love. We will also equip you with the basics to begin creating connections, including stationery design and a branded images for social posts. Finally, you will receive a comprehensive guide to your brand.
$2,000
WHAT'S INCLUDED
Logo design 
Primary logo delivered in color + black
Web, print, and vector versions
Secondary mark (if appropriate)
Full collateral brand package (patterns, palette, and design elements)
You will receive three design concepts and a final refinement of your selection.
Collateral
Business card design + 250 printed cards
Digital letterhead and email signature
Social account banners
Social media templates (2-3 horizontal and square)
Brand Guide
Your brand guide is a complete guide to your design, messaging, and brand implementation.
Launch to the world-wide-web! When you are ready to connect with your clients online, we are ready help. This package includes all of the Brand ID elements, plus we will create a custom responsive WordPress site for your business.
We take care of all of the techy stuff including setting up your hosting, domain name registration and more.
Finally, we do a recorded training session so you can be in control.
$4,500
WHAT'S INCLUDED
Website
Setup of hosting plan (if needed)
WordPress setup
Newsletter signup form integration
Design of site content
Social media links/integration
Editable CMS (content management system)
One-time populating content

 

Royalty-free images
Graphic design
Copywriting
Recorded training session
This is the full shebang. If you are ready to launch large, this package will give you everything to fully set up your business presence.
All the Brand ID elements, PLUS Custom WordPress website, PLUS our Social Starter program. This final step establishes everything you need to create your social marketing program.
STRESS FREE! We set everything up, and give you everything you need to own your brand.
$5,250
WHAT'S INCLUDED
Social Starter
Social platform recommendations
Set up your recommended social media accounts

 

Setup a scheduling account for your company
Create a Canva account for your company.
Create a collection of brand posts for your social profiles
Canva templates for you to move forward.
Includes writing copy, hashtag research, and royalty-free graphic design
Training session

More ways to work together
Every company and project is unique. We will happily work with you to create a package that suits your needs. 
1:1 Brand and Business Coaching
In 10 years of business we have learned a thing or two. Let's get you on track with your marketing and business goals, your target audience, brand message, and more in this 4-week coaching.
$1,000
Web Site Development
We help establish your web presence. Leave the setup to us, we will handle the techy stuff. Soon you will have your online site live and ready for business.
$2,500
Social Starter
Our Social Starter program gives you everything you need to confidently begin using social marketing for your business or non-profit.
$1,250
Done in a Day
Book our exclusive attention for a day. What can we help you finish? Sales page on your website? Marketing brochure? Set up your Mailchimp? Social copy strategy? Let us know where you are stuck!
$1,000/day
Branding – Design – Communication

You can have an event, or you can host an experience that creates memories and achieves wonderful results.
Event Logo Design

Secondary Mark

Web, print, and vector versions of your logo

Brand Event Styling (elements, patterns, palette)

Image Styling

Messaging

Social banners

Brand Guide
$1,500
Services
Event marketing
Print and digital marketing strategies

Commercial development

Press releases

Email campaigns

Social campaigns
Full-service design
Save the date

Custom invitations

Marketing collateral

Social collateral

Event program

Sign + stage

Mission guide

Donation envelopes

Menu cards

Slide shows

Bidding paddles

Name badges / VIP access

Let's be creative!

Are you ready to take flight?
Let's start something
A new business. A non-profit that meets the call. An epic event. Our customers are starters. We work with creative visionaries that feel the call to make something. Our team is the wind beneath the wings of their dreams. We provide the practical tools that help those dreams get off of the ground and truly take flight.
WHAT CAN WE HELP YOU LAUNCH?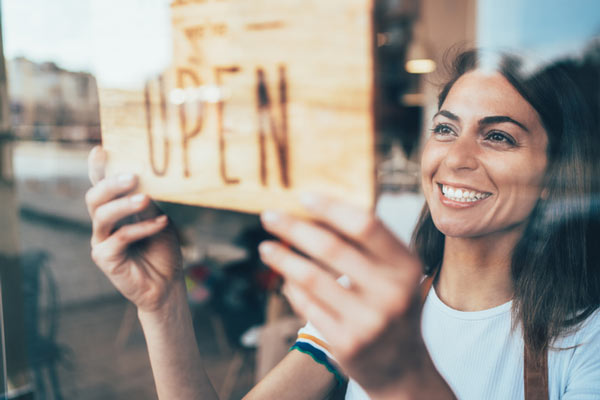 Ready for your brand to take flight?