Enter the world of social marketing with confidence

A step-by-step daily introduction to social
What do I post?!
You've made the investment in your brand and you've set up your social media account. Then you sit down to begin and . . . .  Nothing.
Does this sound familiar?
That happened to me too.
When 'Social Media' first became a thing, I didn't get it. "I can connect in real life," I thought. When I finally decided to dive in, I just didn't know where to start.
But then I got to know and understand the AMAZING POWER of CONNECTION and COMMUNICATION that is available to my business through social marketing. Now, after using social media for over 10+ years, I've learned how to leverage this powerful tool without giving up all of my privacy.
You can too.
Get 30 Days Social Startup INSTANTLY for only $30!
43%
of adults research products online via social networks.
But I'm not a marketing professional!
The good news is that you don't have to be a professional to use social media to market your business. Social is an APPROACHABLE and AFFORDABLE way to connect with customers.
I am a marketing professional, but social media wasn't even a thing when I started in the workforce. I learned about this new marketing space bit by bit.
I learned. And I'd like to teach you.
I've created a 30-day program with SIMPLE, ACHIEVABLE social prompts to help you get off the starting block and into the social marketing game.
But I don't have the time!
No, you don't have the time.
You don't have the time to endlessly search the internet for tips.
You don't have the time to try to figure it out on your own.
You don't have the time to invest in haphazard strategies or conflicting advice.
You don't have time to WASTE.
You DO have the time for social marketing.
In just 15 minutes a day, you can connect with customers and build relationships. In just 15 minutes a day you can tell people about your business and what it offers. In just 15 minutes a day you can market your services on social media. Could you carve out just 15 minutes a day to move your business forward? I know you can do that!

Your quick-start guide is here.
I understand how easy it is to stare at that social screen and come up blank. I have experienced the writer's block and the feeling that no one wants to hear what I have to say.
Do it anyway. The best way to get started is to – GET STARTED. It takes a little bit of practice to develop a mindset for social interaction. When you apply a new skill daily – you create a habit.
My 30 Days Social Startup program helps you begin where you are. Each day you will receive an email with instructions on what to post, a real-life example to reference, and pro tips to help you succeed.
In just 30 days you will gain confidence and, because you will implement what you learn daily, AND you will be investing in your business at the same time.
Social media has never been a strong skill for me. I prefer to be a behind-the-scenes person but that is not the way to find and keep customers these days. You have to connect with your community and engage with them often. 30 Days Social Startup helped me become comfortable with social media. Through 30 daily assignments, I was able to gain the skills and confidence I needed to post engaging content regularly and interact with my followers. I looked forward to receiving my daily email with my new assignment and it was fun too!!!  I made new connections in the first few days.
Thank you for helping me step out from behind the curtain and be more social on social!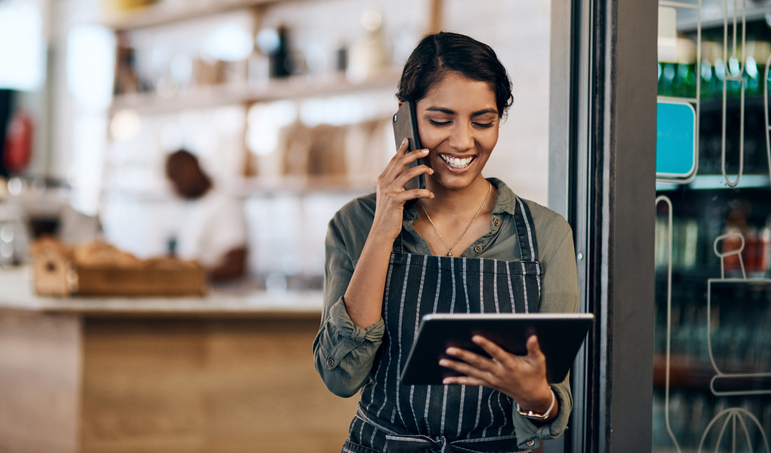 Imagine.
In just 30 days you will have trained your brain to identify postable moments.
In Just 30 days you will have completed your first month of social marketing!
In just 30 days you will have learned new skills and a new way of communicating with current and future customers.
Ready to get started?
Get started with 30 Days Social Startup TODAY for just $30. That's just $1/day to learn how to begin using social marketing for your business. That's a great value! Are you ready to use the next 30 days to harness the power of social marketing?