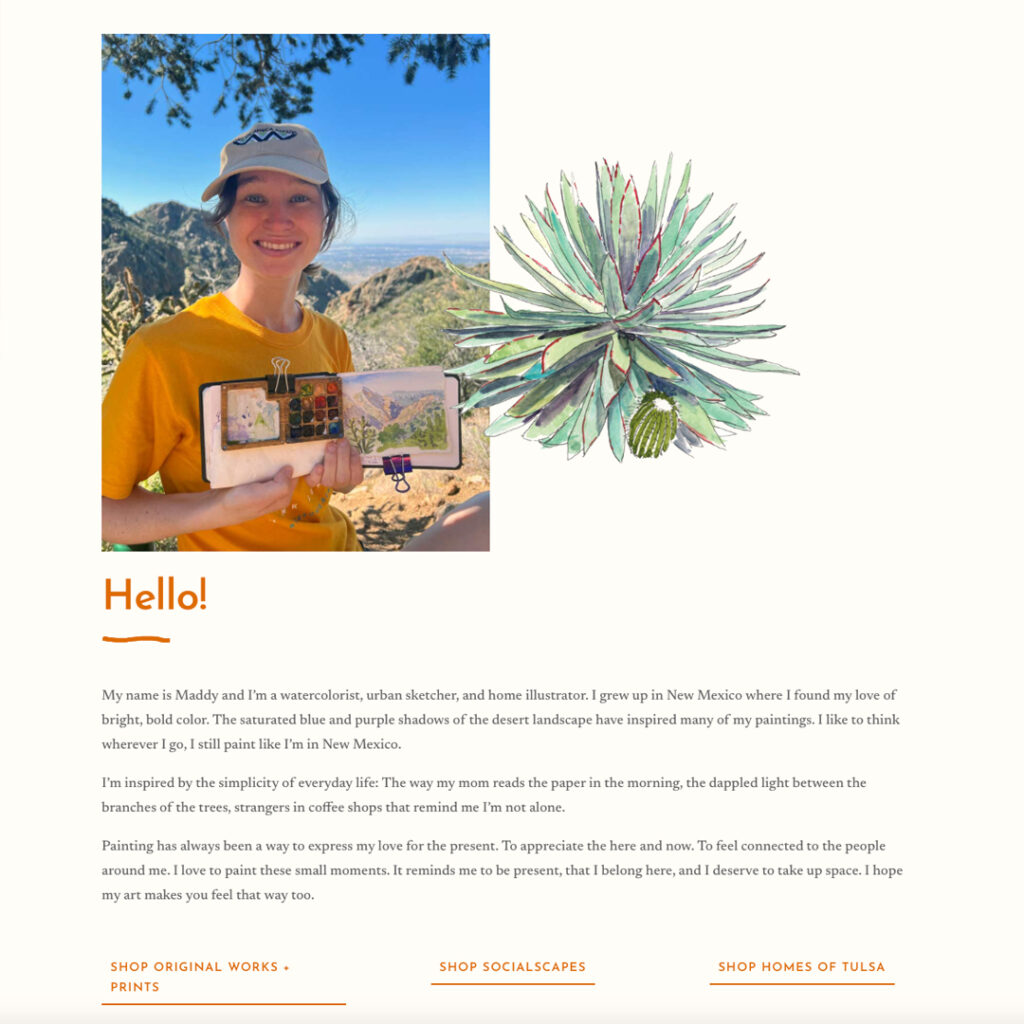 Urban Sketcher
Meet Maddy Witt. Watercolorist, urban sketcher, and home illustrator. Maddy uses pen and paint to capture the moments and places around her. Her socialscapes document the people, community, and locations that she has experienced in the past years.
Maddy had been using Etsy to sell her artwork, but wanted more ownership over how her work was presented.
Together we created a website that showcases Maddy's unique and artful perspective on the world. She is able to control her shop more fully and create a mini art journey for her fans.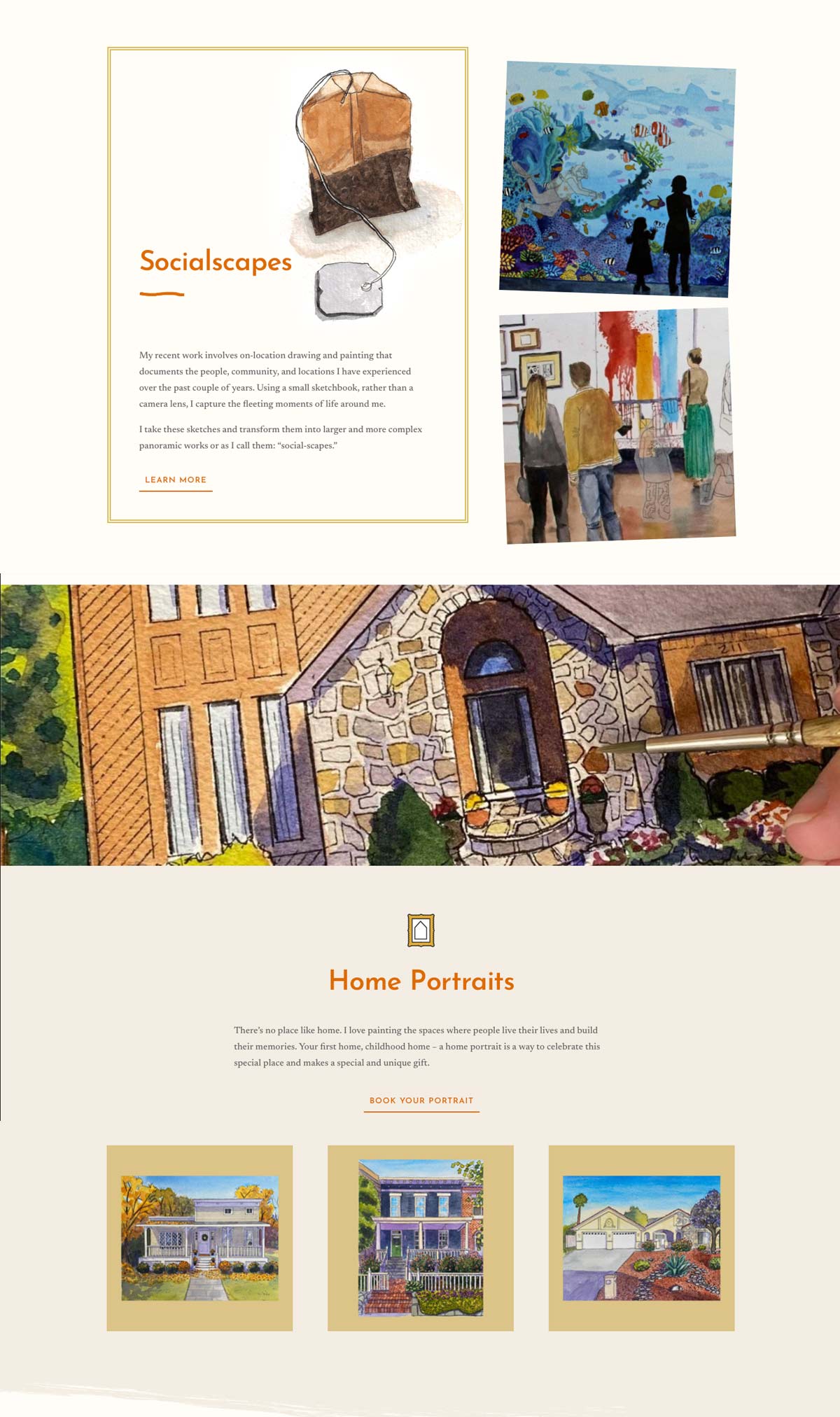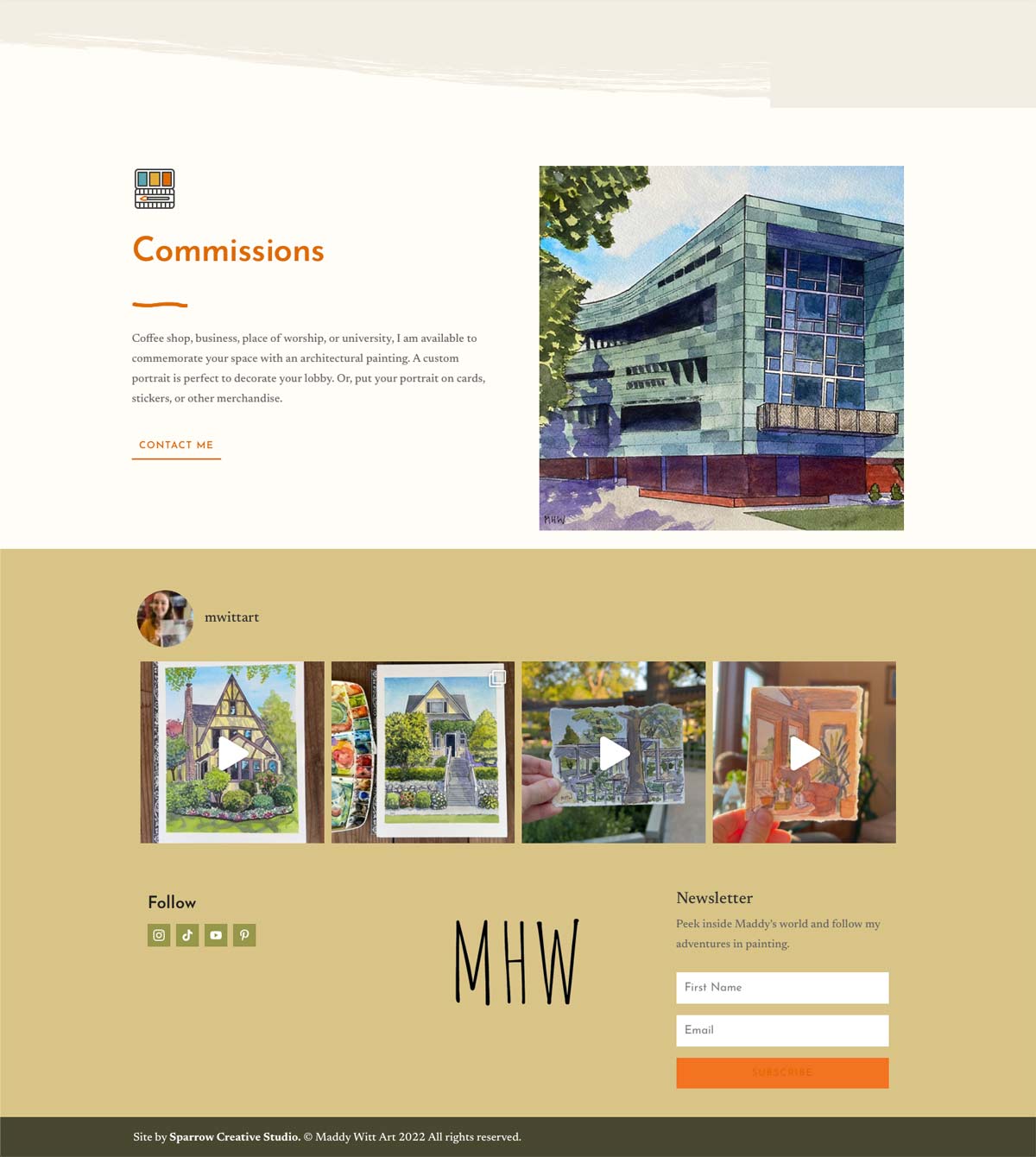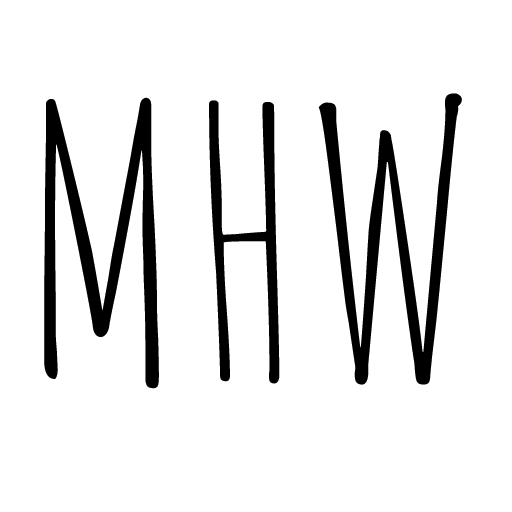 Ready for your brand to take flight?