Store Concept + Brand Development + Signage + Retail Labeling + Social Templates + Grand Opening Invitation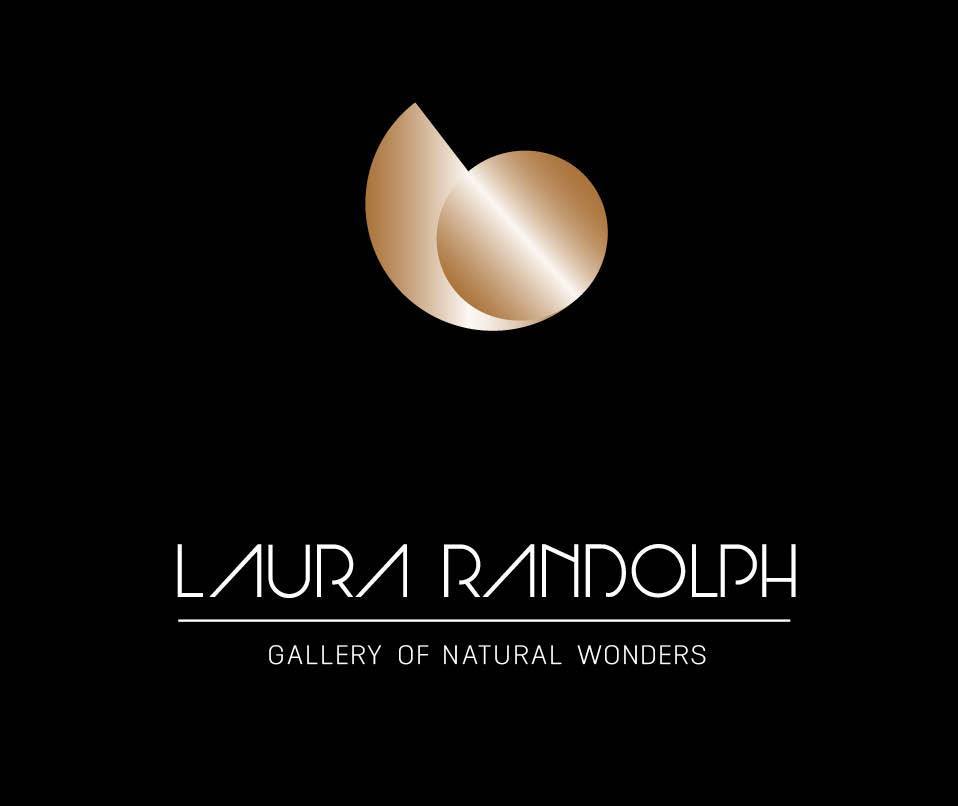 The finest treasures from mother nature.
Mama's Minerals stores have the largest collection of minerals, fossils, gems and beads in the Southwest. Their unique and beautiful products appeal to a variety of customers; collectors, decorators, and naturalists.
The company's Santa Fe store is located in the historic La Fonda on the Plaza hotel. This prime real estate brings many tourists and travelers through its doors.
When the Santa Fe store was ready for an update, Mama's Minerals reached out to our team. Together we reimagined the store as a gallery to showcase their most exquisite collections, Laura Randolph Gallery. Named for the founder of Mama's Minerals the gallery would allow the company to set apart high-end, unique, and one-of-a-kind products.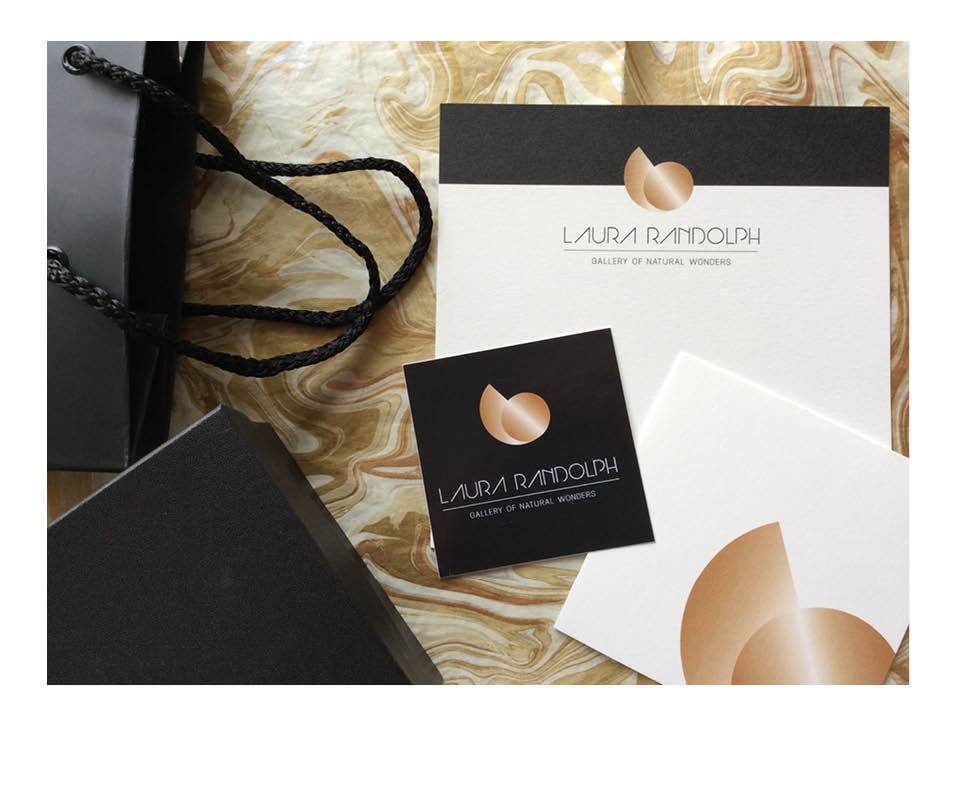 Elegant. Upscale. Exotic. The best of nature's treasures.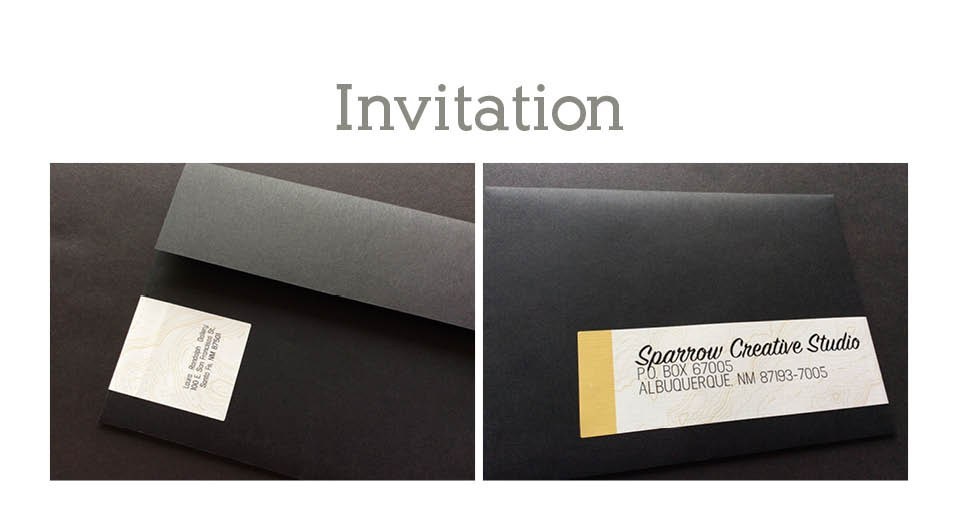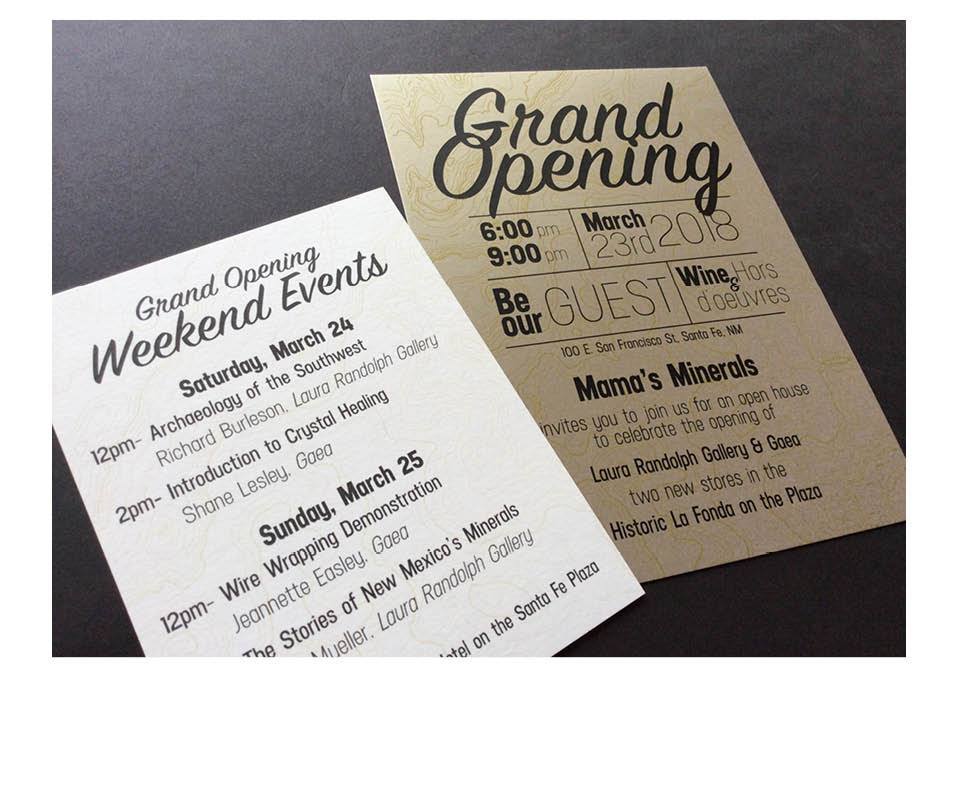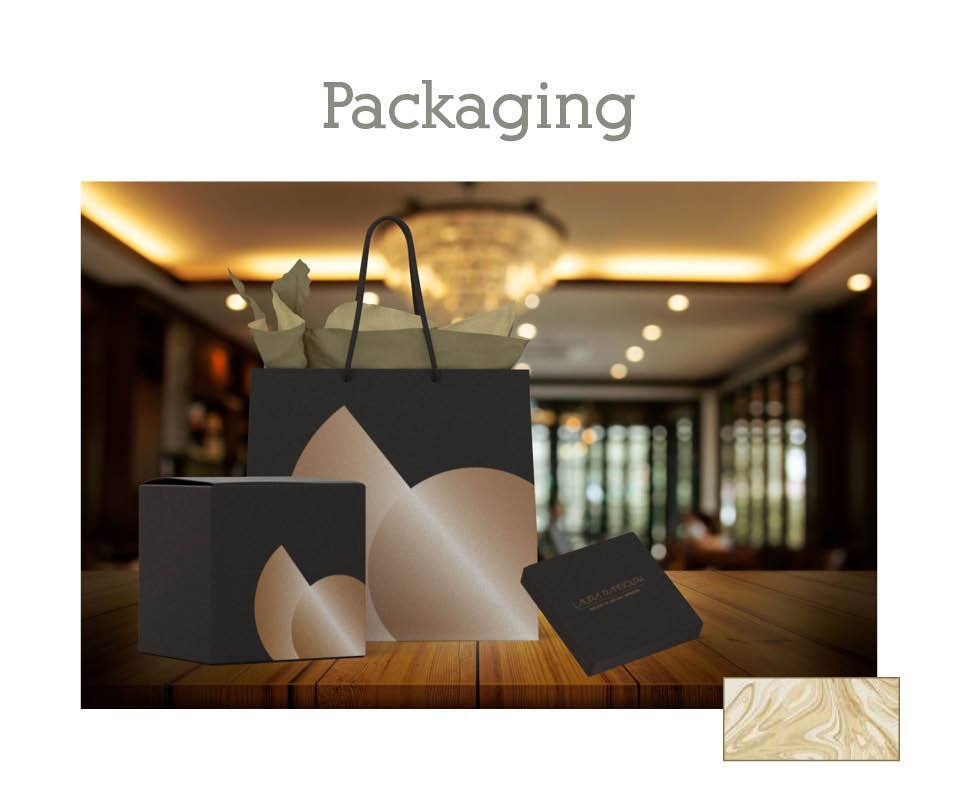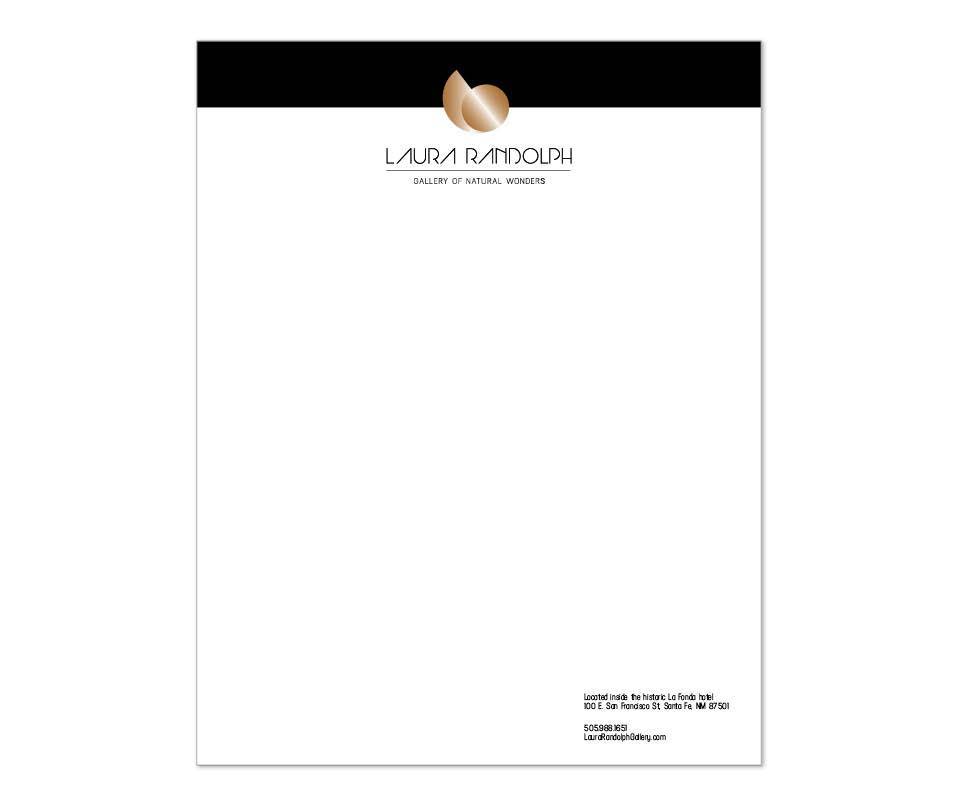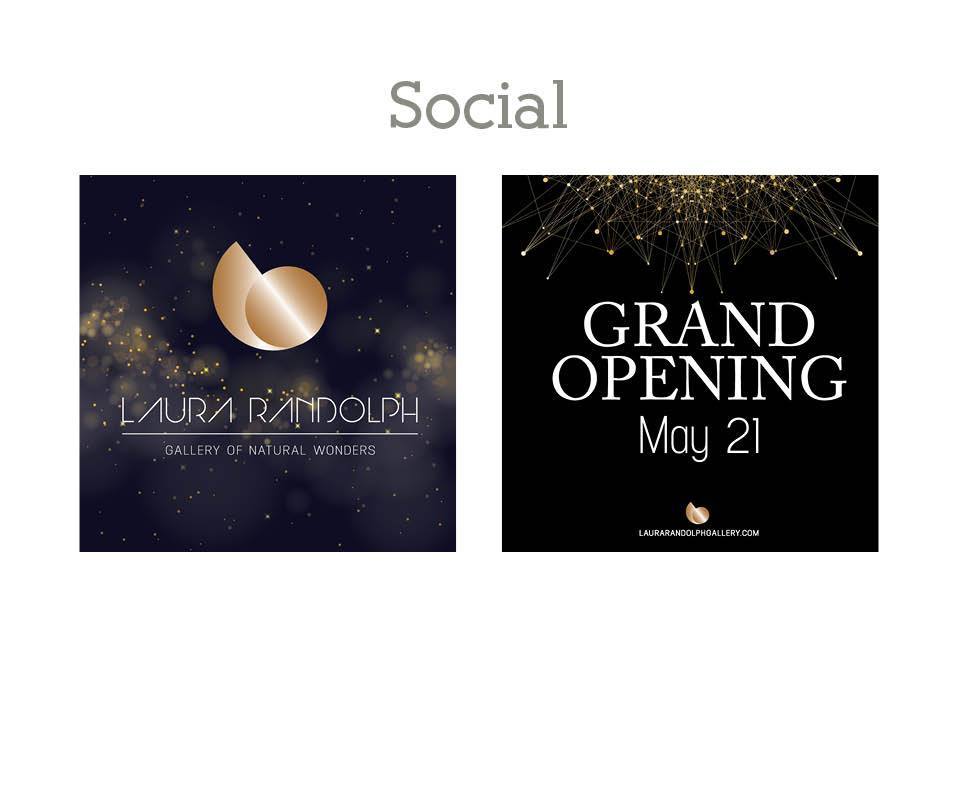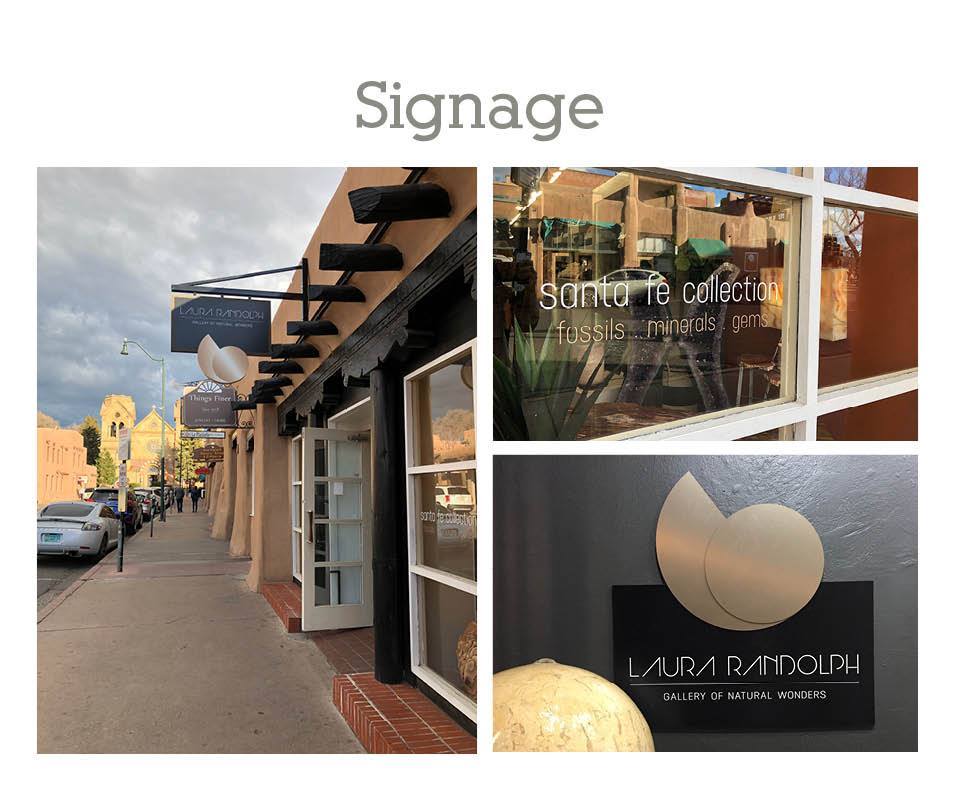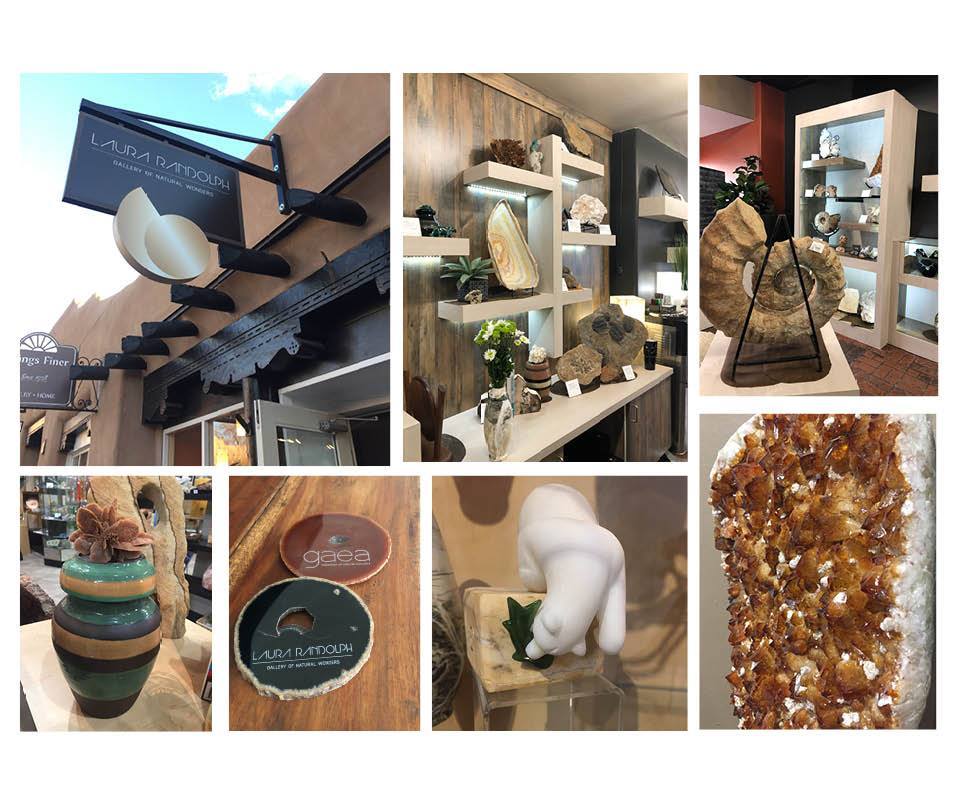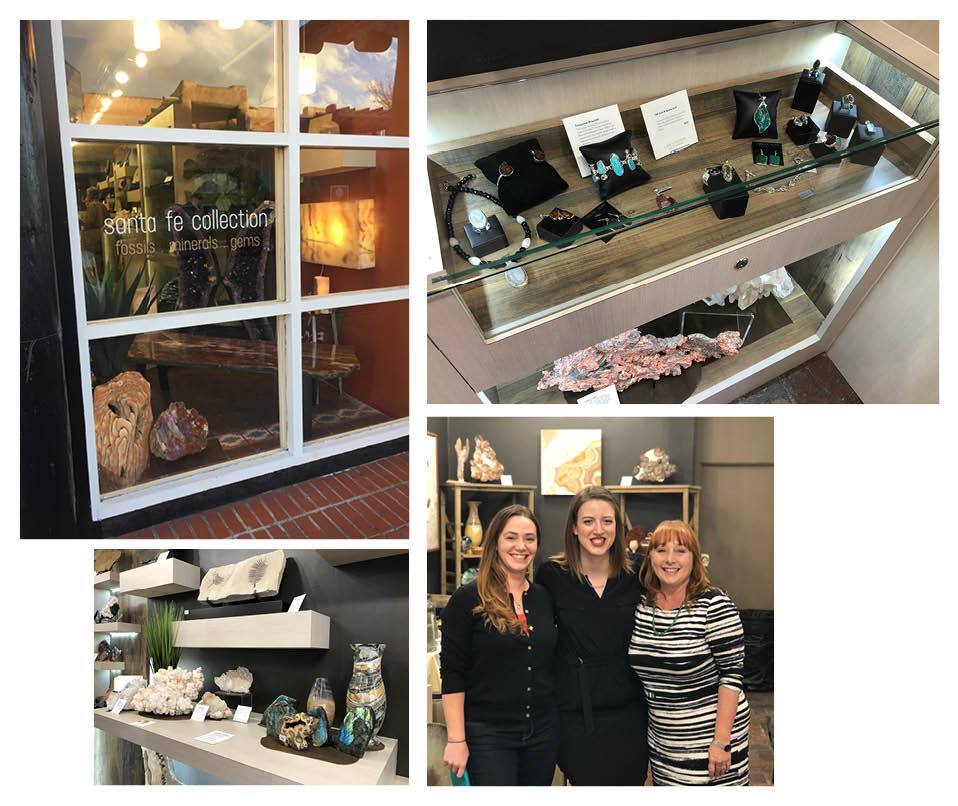 Ready for your brand to take flight?