Do your business goals include leaning into your social strategy? In the past few years social media has been changing *thank goodness* from empty vanity posts to more meaningful interactions with followers. This is such good news for us as business owners and nonprofits. The pressure that the old algorithms and expectations put on us was unreasonable and unreachable for busy entrepreneurs and small offices.
Social media is an incredibly valuable marketing tool and should be a part of your communication strategy. Marketing on social media gives you the opportunity to introduce someone to you and your mission, services, and products and to create a relationship that could lead to working together.
Social marketing should not be overwhelming or take you away from your day-to-day business. Reset your social strategy with these five steps.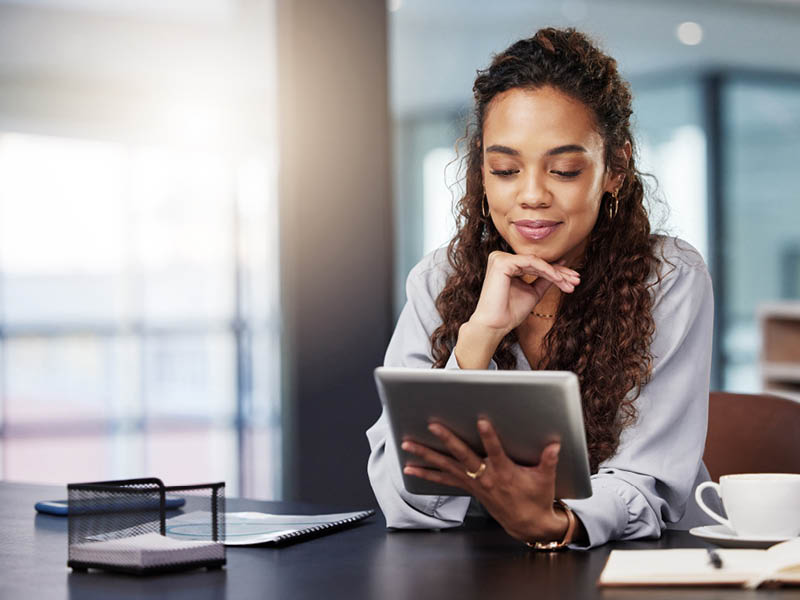 5 Steps to Social Success
Simplify.
You don't need to be on every platform. You don't need to be on the latest, most current, vogue-of-the-moment platform. Go where your people are. Think about where your customers hang out – AND think about where you ENJOY creating content. Then, lean into that platform. Delete the other ones without guilt.
Deliver value.
Think about how you can help improve your customers' lives. What can you share that helps solve a problem, saves time, or brings joy? Post that.
Show up.
Set a schedule What you can consistently create with QUALITY. The algorithms and search engines today are tuned more to valuable content than frequency. You don't need to post three times a day, or even once a day. Set a schedule that is reasonable for you.
Batch.
Rather than create one-off pieces of content, make better use of your time by batching your process. Set aside a block of time to create multiple pieces at the same time. This way you aren't switching tasks and brainpower and you can check that item off your list for a longer time. In one day you can plan, create, and schedule enough posts for an entire month!
Reuse.
REUSE. Once you have spent time creating valuable content – get your mileage out of it. Your audience doesn't see every post you make. New followers haven't seen your previous content. And . . . people need to hear something more than once before they take action. When you schedule your post schedule it to repeat at a future date(s). You can use the same image, or switch out the image to keep it fresh. You can also use content in a different space such as a website, email, or another social platform.
You have something special to share with your followers. They are happy to see you and get to know you on social. Embrace the opportunity to create a relationship without the overwhelm. If you would like help creating a sustainable and impactful social marketing plan we can help!
Happy posting!